All our pieces are delicately handcrafted in brass and plated with a thick wear-resistant layer of 18k gold. Our durable pieces are made for your adornment for years to come.
Bennu
The phoenix, a sacred bird symbolizing resurrection in ancient Egypt. A derivative of the word weben, that translates into "to rise" or "to shine".
Shop Bennu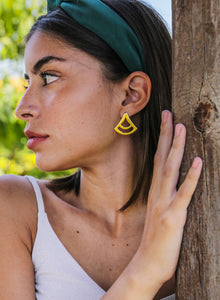 Sesen
The signature lotus flower of Egyptian art, representing life, creation, rebirth and most prominently, the sun.
Shop Sesen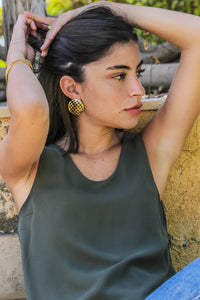 Tjufy
The Papyrus plant, an integral part of ancient Egyptian life in both the practical and symbolic realms. An amulet for protection and health.
Shop Tjufy